Voice-Over Talent Tips!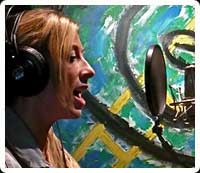 If you are entertaining the idea of breaking into voice-overs, your voice over demo is an absolutely essential marketing tool. Not having a voice demo is like an actor trying to get work without a head shot. Your voice demo is your business card to the voice industry and you cannot work without it.
Just as models include tear sheets in their portfolios, established voice talent make a short (usually 90 second) compilation of current voice over work. They duplicate this on CD and send the discs to producers, casting directors, and clients who keep them on file for future voice work consideration. Often, talent are hired right from their voice over demos. In many cases, they must audition for the job.