Sound Effects Production Library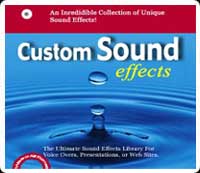 The JL Recording Studios production library is a collection of quality sound effects with the highest of production values. These SFX are composed, produced and mixed for a seamless fit to your production.
Our catalog of professional sound effects is carefully designed for Video, TV, Film, Radio, Web, Multimedia, and Demo productions.