Preparing Your Voice Demo - A Newcomer's Guide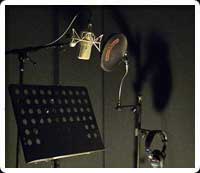 There are three categories of voice-over demos. One, a Commercial demo, which is comprised of real or mock radio and television ads. Second, a Narration demo, which contains only voice - no background music or sound effects, and is aimed toward film and documentaries. Lastly, an Animation demo which presents a selection of character voices, perhaps with accents, and are mostly geared to the cartoon and animation world. Many voice professionals will have three separate demos, one for each specific type of submission.
A well-crafted voice demo is a talent's calling card to the voice-over industry. It creates a contact point for you as a voice-artist. Without it, you will not find work.