Experienced Audio Engineering Staff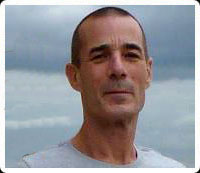 JL Recording Studios professional audio engineering staff embrace a lifetime of recording experience to make your project idea a reality.
A sound engineer needs to acquire the knowledge and technique to perform the task of multi-track recording, editing, mixing and mastering.
Professional audio engineers also understand how sound travels and behaves in the recording environment preparing them to deal with reflections, flutter echo and other acoustical problems. It is an art and skill to fully control sound waves and enhance the process of capturing audible signals into the microphone.
About Lorne Mower
Lorne Mower carries four decades of experience. A superb engineer, Mower's background includes production for theatre, clubs and music studios.
About Askum
Askum, the Studio diminutive canine, is inspiring and very personable in his nature.