Recording Studio Customer Policy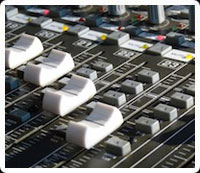 Please take a moment to familiarize yourself with the studio policy. A clear understanding of the policy will reduce confusion later on.
Payment
Payment in full is required upon completion of each session. No product (CD-Rs, dats, reels, cassettes, etc.) will be turned over until full payment is made. Payment may be made by cash, personal or company check, money order, or PayPal. There is a $50 fee for returned checks.